Principal's Message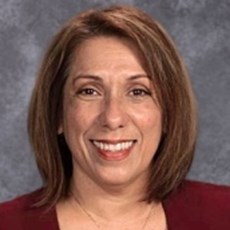 Welcome to Russell Elementary School!
It is an honor to introduce myself to you as the principal of Russell Elementary Language Academy.   I have proudly worked in education for the past 33 years. Over 25 of those years have  been in the Garden Grove Unified School District where I have taught a variety of grade levels, served as a teacher on special assignment, was involved with DELAC and served on the Parent Task Force.  I also served as the  Assistant Principal here at Russell Elementary Language Academy for 3 years.  This past year has been a wonderful experience working alongside Mr. Cantoran.  We have worked together to provide a  successful learning experience for all students.  It is because of  the perseverance and dedication of the community and staff that our students are thriving  and learning in a safe and rigorous environment.  
We are so proud to be a Dual Immersion school in which students learn to speak, listen, read and write in both Spanish and English as part of their instructional day. Students learn all academic content (language arts, math science, and social science) in both languages.  Students  have the opportunity to earn the Pathway to Biliteracy Award from the Orange County Department of Education. This school year we are  Dual Immersion in Preschool through 5th grade.  
In addition to the benefits of our Language Academy, Russell students thrive in a supportive, caring, family-like environment with teachers who help all students reach high academic standards.  Every student has one-to-one access to electronic devices and engages with innovative technology as part of daily instruction.  Russell has a schoolwide focus on college-readiness and is one of the few elementary schools to offer the AVID College Readiness program, which equips students with essential skills, builds a growth mindset, and prepares them for success in high school, college and future careers.  
We believe that schools and families must work together to ensure the success of our students.  We provide many opportunities for parents to get involved. Please do not hesitate to inquire about which opportunities are available. 
I look forward to an amazing school year.  If my staff or I can be of assistance, please do not hesitate to call us at (714) 663-6151.  
Respectfully, 
Carol Haase